Our Professionals
Learn more about their experience
SEP Professional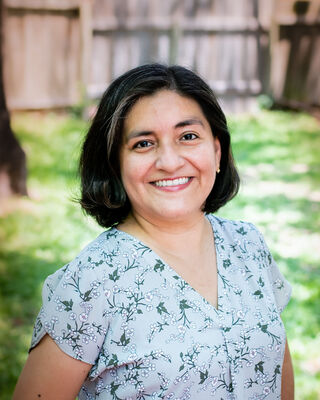 Ana Cabezas
LPC, SEP, RPT
Contact Information
Professional Information
At Austin Bilingual Therapy, you will find a safe and trusting place to explore your concerns. Through nurturing, curiosity and playfulness, you will become aware of what keeps you from believing, feeling or doing what you want to reach in life. I see myself as a companion to you or to your family and children in this journey that is life. I feel honored that you are choosing me to be a witness to your growth as an individual, parent, child, sibling, and partner.
My graduate degree in Health Psychology helped me understand the psychological factors involved in behavior and physical health and illness. In addition, I have specialized training in Somatic Experiencing, EMDR, Interpersonal Neurobiology, Play Therapy and Sandtray Therapy. I enjoy working with children, teenagers, families and adults.
My work experience has prepared me to work with a wide range of issues including but not limited to shock and developmental trauma, parenting issues, domestic violence and sexual abuse and career exploration.
Type of Services
Adolescents, Adults, Adults abused as children, BIPOC Populations, Children, Complex PTSD, Developmental Trauma, High Impact Falls or Injury, Intergeneration Trauma, Near Death Experiences, Racial Trauma, Refugees, Systemic Trauma, Torture, Ritual Abuse, Victims/Survivors of Domestic Violence, Victims/Survivors of Mass Disaster, Victims/Survivors of Sexual Abuse, Victims/Survivors of Sexual Assault
SE Advanced Skills
Trained in Somatic Touch Work, Approved SE Training Assistant, Approved SE Personal Session Provider